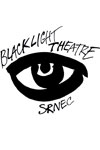 Black Light Theatre Srnec
Price from £ 24
A visit to the Black Light Theatre in Prague is a colorful and fantastic experience, a true and traditional Czech theater event. Black Light Theatre is a place where a mundane world gets transformed ito a surreal non-verbal experience. Black Light Theatre Srnec is the only original black light theatre in Prague.

Highlights:
- Experience the famous Black Light Theatre
- Enjoy a traditional Czech theater event
- Get your tickets in your e-mail

Black Light Theatre Srnec
The audience is guided through the 53-year history of Black Light Theatre Srnec. You may see, for instance, the oldest black light theatre scene "Launderette" that had been created two years prior to the official foundation of the Black Light Theatre Srnec. The scene " Magician" allows the invisible performers to show their mastery. The objects appear, change, and vanish again. The audience gets surprised and fascinated. The nearly human behavior of the four-legged friend of a Western bartender in the scene "Horse" makes the audience laugh heartily.

Come and see the first black light theatre sketch ever created. Come and listen to the music composed by the founder of the theatre himself. Since 1961 the shows of Black Light Theatre Srnec have been seen on all five continents and at almost 90 festivals around the world. Don't miss the opportunity to see the company on its home stage in the marvelous heart of Europe.
How do I get my tickets?
Shortly after your booking is complete your e-ticket will be sent directly to your email, just print it out and bring it with you.

How long does the show last?
The show lasts 1 hour and 30 minutes.

Ticket categories:
Adult (10+)
Child (2-9)

Important Information
:
-Please be at Black Light Theatre in due time to find your seats etc. Latecomers will not be permitted until a suitable break.
-Change of repertoire can happen on a short notice.
Very Good
4.0
1 customer reviews
Very Different
Small intimate theatre in busy street beside a casino. Very warm and comfortable. Very skilled and talented use of mime and puppetry.
Black Light Theatre Srnec Info
Black Light Theatre Srnec
Black Light Theatre Srnec
Palace Savarin,
Na Příkopě 10,
Prague 1
Info
Black Light Theatre Srnec
Daily at 08.00PM
Directions
Directions
Nearest metro is Mustek



View map